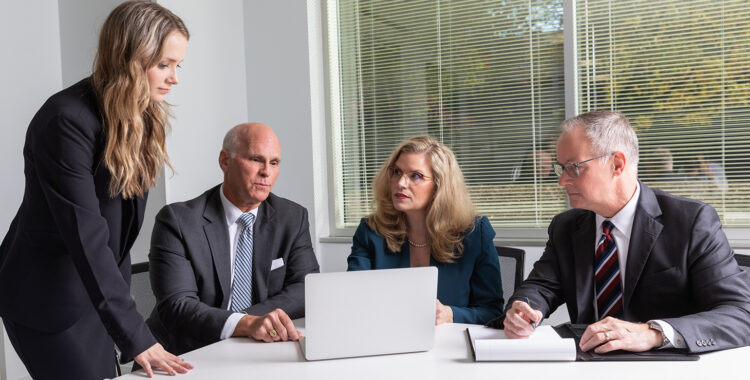 Personal Injury
A personal injury can change your life in an instant. You want an attorney who can help you on the path to recovery. At Briglia Hundley, P.C., we protect the rights of individuals who have been seriously injured due to the negligence of others.
Whether you have been injured in a trucking accident, car crash or slip and fall accident, we will make sure your rights are protected. As experienced trial attorneys, we are not afraid to take your case to court in order to make sure you get the medical care you need and the financial compensation you deserve. We represent individuals throughout Virginia, Maryland, and Washington, D.C. who have suffered serious injuries because of:
Motor vehicle accidents: From car and motorcycle crashes to trucking accidents, we protect drivers, passengers, bicyclists, and pedestrians who have been injured in all types of motor vehicle accidents caused by the negligence of others. Our attorneys have handled cases in which hundreds of thousands of dollars have been recovered to compensate our injured client.
Intentional torts: Have you sustained serious injuries in an assault? You can file a personal injury claim against your assailant and obtain financial compensation in order to aid your recovery.
Wrongful death: If you have lost a loved one in an accident, your family may be entitled to substantial compensation for your pain and suffering as well as the lost wages your loved one would have earned during their lifetime.
Premises liability: Property owners have a legal responsibility to keep people safe. If you were injured during a fall, by a dog bite, as the result of negligent security, or some other cause, whether you were in a public place or a private residence, you may be entitled to financial compensation. Our lawyers have obtained substantial recoveries for clients injured from incidents such as falls in restaurants, pit bull attacks, and fights in nightclubs.
With a comprehensive civil litigation practice, our firm knows what it takes to step into court and protect the rights of our clients. From our offices in Fairfax County, Virginia, we make sure our injured clients get the compensation they deserve. Contact us today to schedule an initial consultation with a personal injury attorney.